At the Promeande in the Heights.
A view of Manhattan from
Green Wood cemetery.
Checking out the local pizza.
Street woman poses for my camera.
.
Goold 'ol girlfriends.
The sunlight was intense.
Marital intrigue on the Hudson!
So quiet here.
Toot, toot,toot ... three cutes.
Em, Ellen. Ellen? Ellen!!!
Ah, sweet Minerva ...
Doing our DOODY ...
Walk this way.
Presenting ...
What the doctor told Stacey.
Sunset and thou on the river.
A very cute couple.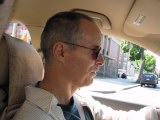 the Quiet One driving ...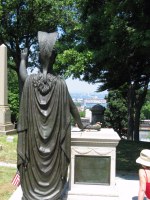 I'm waving to Lady Liberty ...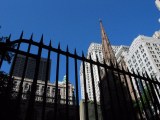 The OLD and the NEW ...
We happen upon the Weisses.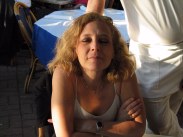 My name is Stacey and I want to kiss you.
Beautiful woman.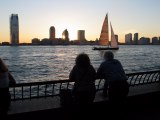 Heading back home.