Brunch in Williamsburg - The Gray Parrot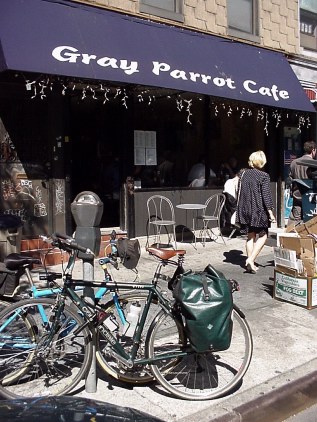 We had brunch at one of these cute new restaurants:
The Gray Parrot at Bedford Avenue and North 4th Street.
So the idea here is to bike of a few thousand calories
and then have brunch to take them in again. Get it?